Welcome to 141 Mount Street, Upper Burnie
Property Details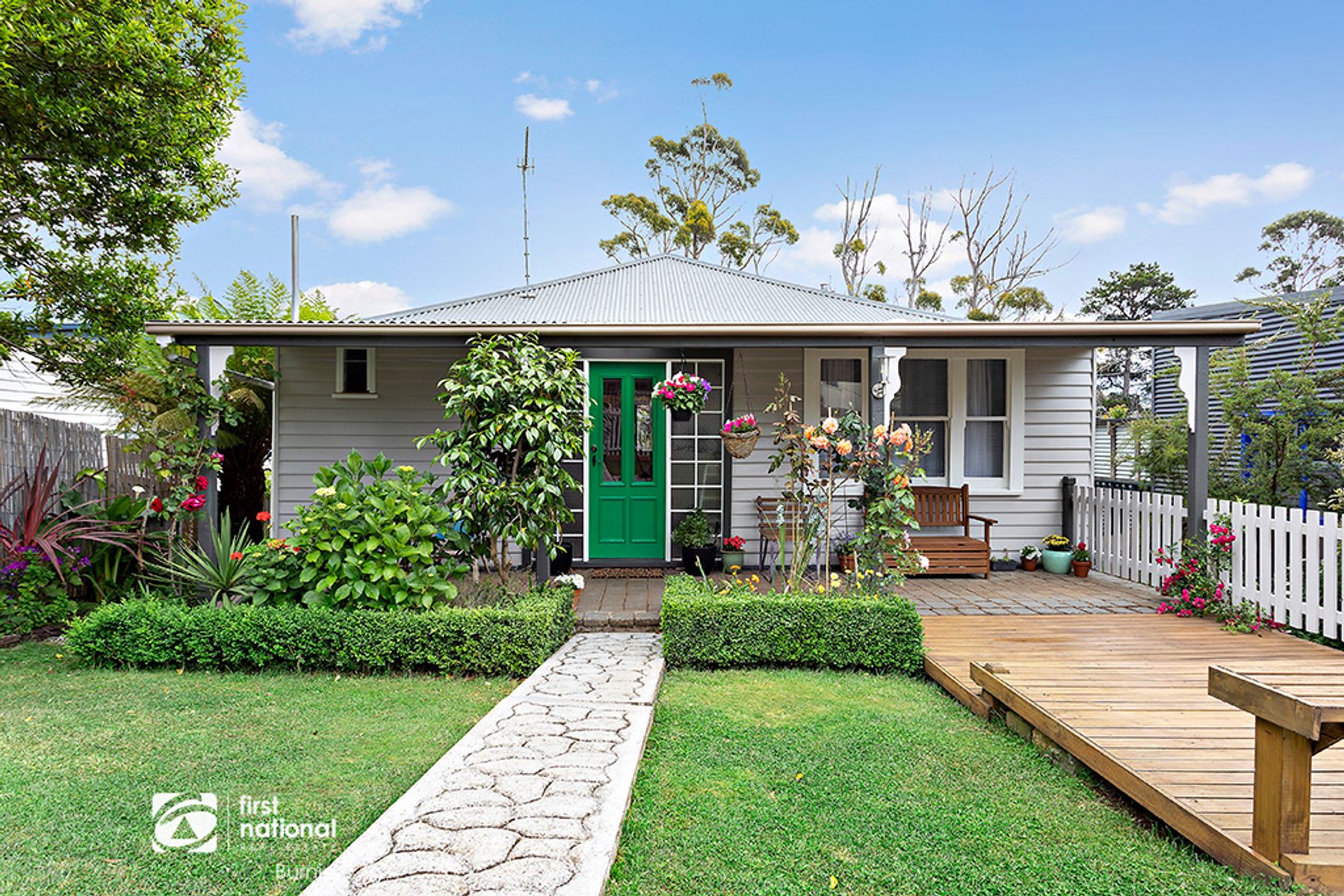 Deck
Floor boards
Fully Fenced
Your friends will have green door envy! When searching around for a unique home it is rare for us to find something as beautiful and captivating as this one.

This cottage style home is tucked away and will make you feel like you are in your own paradise. The property is full of charm and its own uniqueness that will appeal to anyone and everyone.

From the moment you see this home step you will appreciate the character and life that it has. The owners have spent so much time bringing it back to life keeping the originality with a hint of modern.


3 genuine bedrooms inside the home with a rumpus or potential 4th below. The 4th bedroom/rumpus does have enough room to add an ensuite from the storage area (STCA) a cosy lounge with electric heating, a charming eat in kitchen, a quirky bathroom with an amazing claw bath and also a shower in the laundry.


The owners have had the roof replaced in the last few years and added the double-glazed window to 90% of the home, leaving just a couple of original due to their immaculate condition. Wiring has been updated to some sections of the home as well as some other minor improvements.

A sunroom to the back of the home, and a stunning front private yard with deck for entertainment on a nice size block with minimal upkeep.


Access to this property is via Deacon street with an internal driveway leading down to 2 open car spaces.


We believe you will not choose this home; this home will choose you. Properties like these don't come up often, get in quick!

DISCLAIMER: The above information has been furnished to us by the owner/s and other third parties. We have not verified whether or not that information is accurate and do not have any belief one way or the other in its accuracy. We do not accept any responsibility to any person for its accuracy and do no more than pass it on. All interested parties should make and rely upon their own inquiries in order to determine whether or not this information is in fact accurate.
Photo Gallery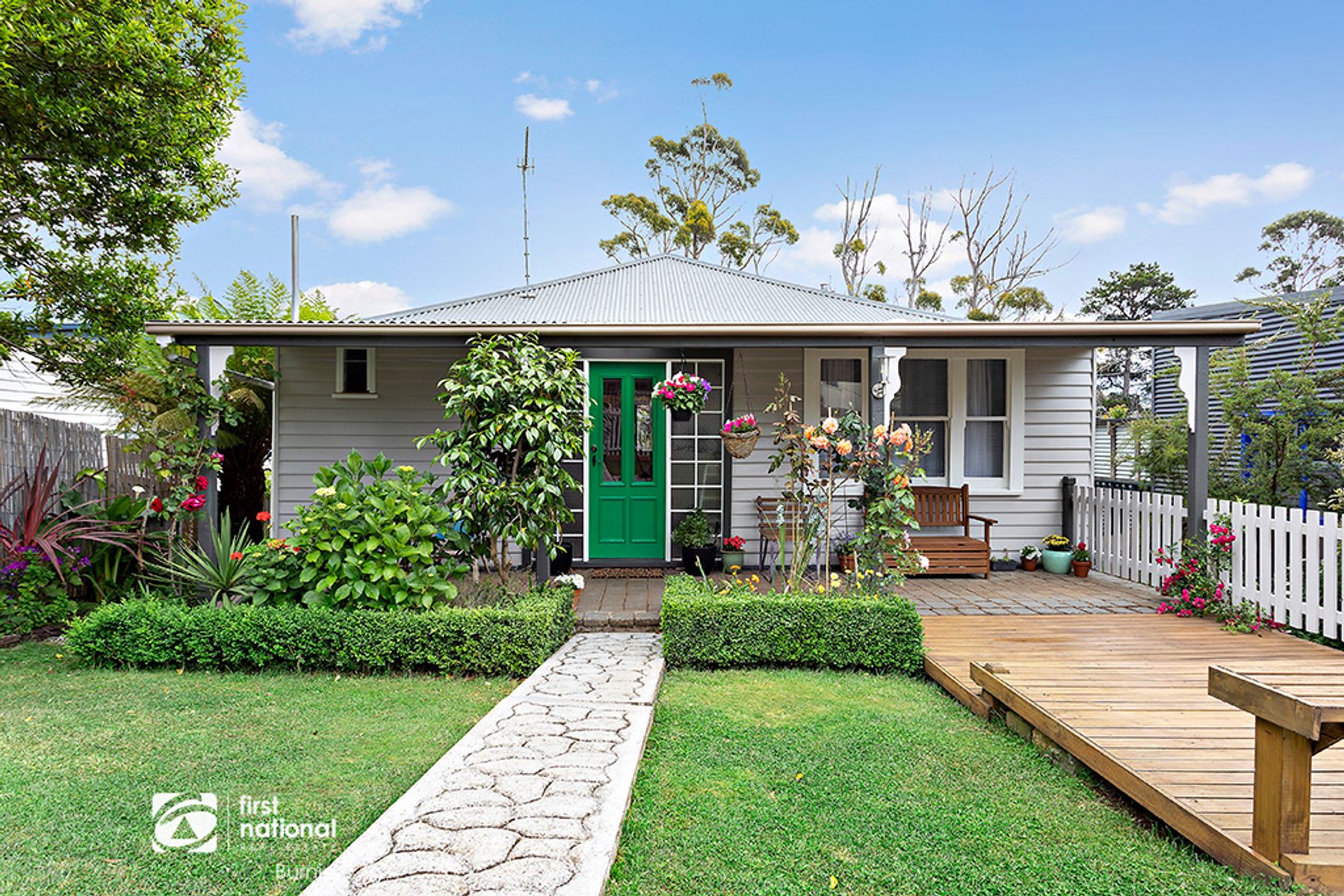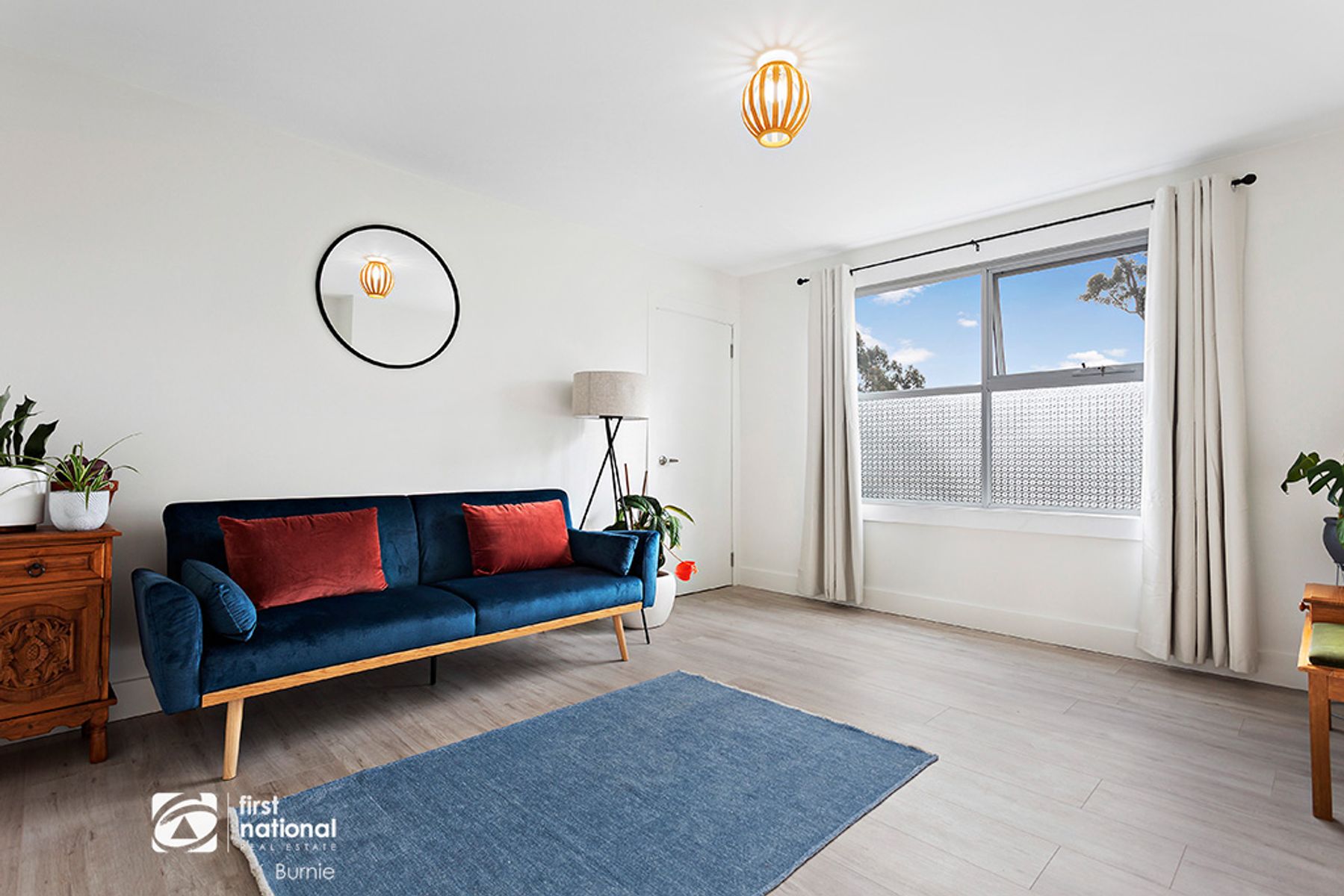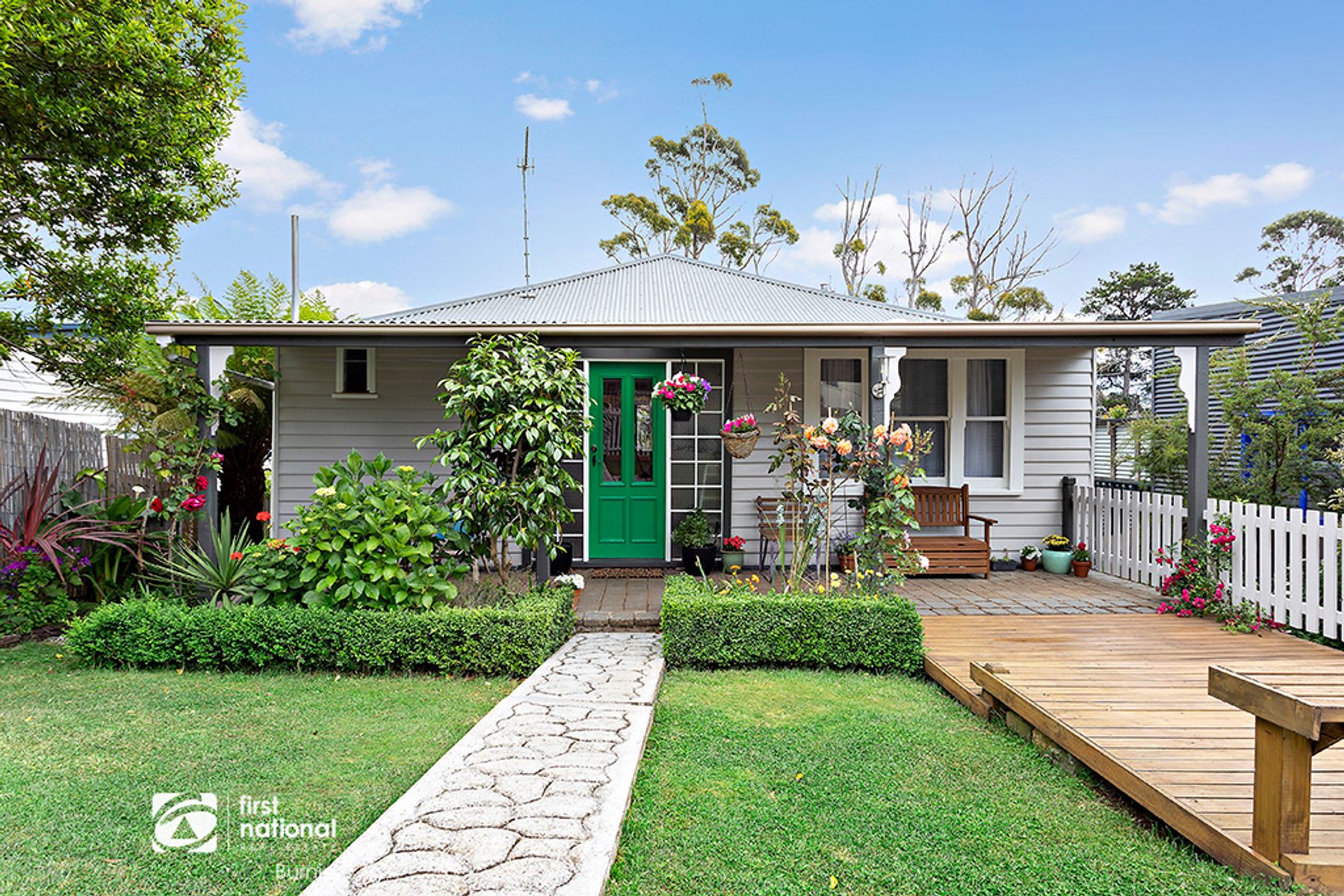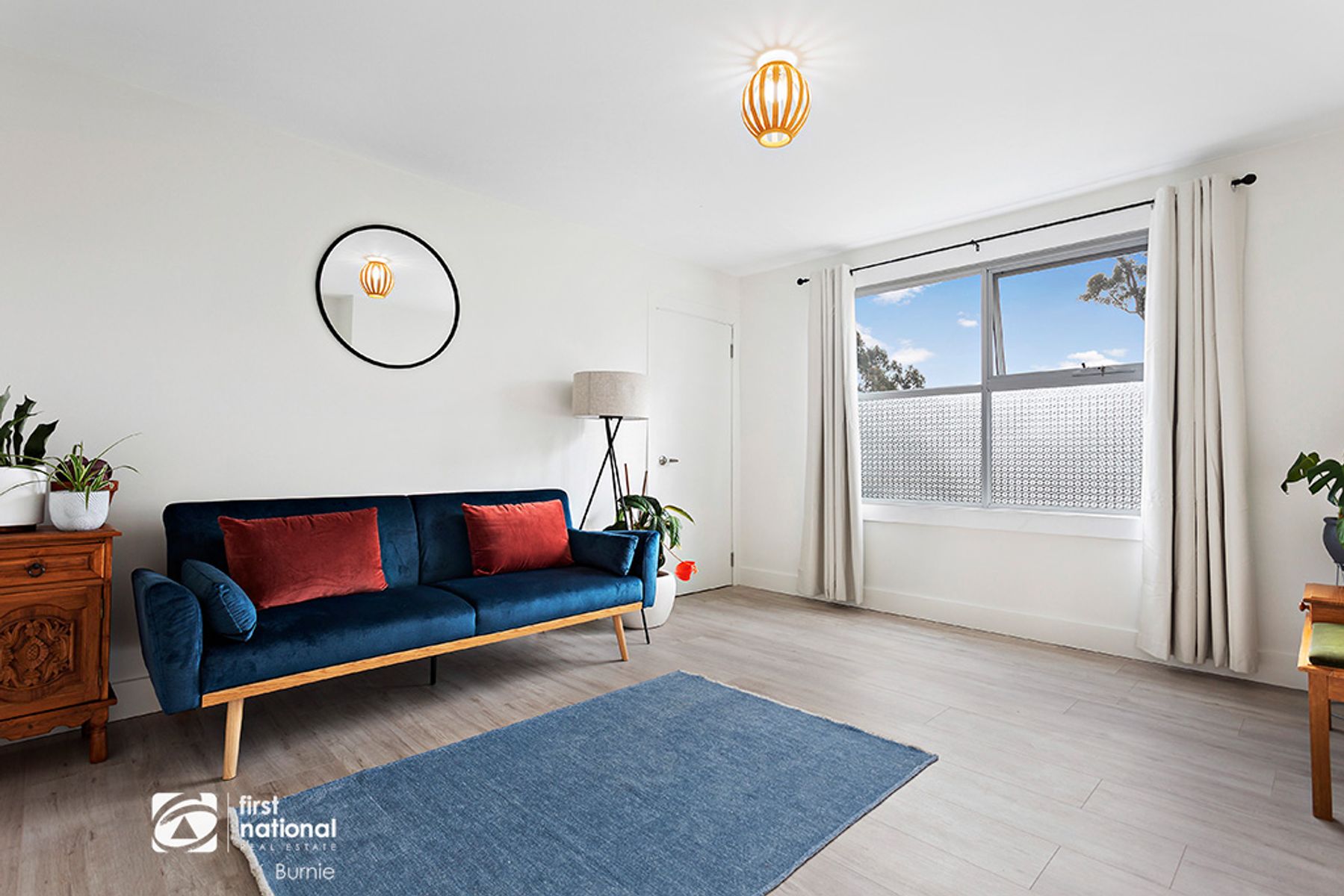 Virtual Tour
Floorplan
D-Furnish
Property Information & Outgoings
Title Reference: Volume

73236

/ Folio 2

Property ID:

6145032
Built 1941
Outgoings
2020/2021 Burnie City Council Rates - $1,394.19 per annum
Tas Water Service Fixed Charges - $1,001.12 per annum approx​ + usage charges
Property Inclusions
Existing fixed floor coverings, light fittings and window furnishings
2 x 2 globe tastic
Upright stove
Rangehood
Pureheat IXL electric heater
Security door
Smoke detector
Hot water cylinder
Rotary clothesline
Tv antenna
Documents & Useful Links
Please have a look through the relevant document links below.
Should you have any questions, don't hesitate to call.
---
Calculators
When you're looking to buy real estate, either as an investment or as your home, plenty of financial questions come up, such as how much can I afford to borrow, how much will my home loan repayments cost, how much stamp duty will I have to pay, and what if I can afford a little extra with my repayments… how much sooner will I have repaid my loan? First National Real Estate's range of financial calculators has been designed to help you navigate through the complex world of mortgage and investment scenarios to help you find fast answers to your questions.
Try our range of CALCULATORS
Make An Offer
It can be prudent to submit a Notice of Offer to Purchase to signal your interest.
This is not a contract of sale document. Both the purchaser and vendor must sign a contract of sale document before this offer becomes legally binding.
Furthermore, you may withdraw your offer at any time before signing a contract of sale document.
Contracts of sale may also be subject to a two-day cooling-off period (exercisable by the purchaser)
Click on the link below to make your offer. You will be directed to DocuSign to complete and sign your offer.
Thinking of Selling?
We make it simple!
Selling your home with First National Real Estate Burnie is as simple as it is seamless.
Many people have benefited from our team's extensive experience, real estate know-how and commitment to We know sales, we know the area, we have a fantastic team... but it's not so much about homes as it is about people. This is our point of difference and the refreshing change that our clients appreciate long after their property has been sold.
Don't just take our word for it...
Property Management Done Right
Most property management teams have it wrong – they just focus on collecting rent and telling you what you want to hear.
Property investment should be easy. You invest. You earn a return. Simple. Your property manager should take care of everything in between.
You are a savvy investor and we are savvy investment portfolio managers. At First National Burnie, we understand the needs of property investors. And we go to great lengths to ensure those needs are met. After all, client satisfaction has always been - and always will be - the secret to our success.
We think no other property management team in Burnie, Somerset and the surrounding areas is better placed to assist you with your investment goals. Here is why:
Info when you need it
Real time & responsive

Team of experts
Our specialised service

Quality Maintenance
Streamlined and easy

The Best Tenants
High quality candidates
Regular inspections
Photos, checklists & more
Cleared funds to your account
Weekly / monthly disbursements
Please feel free to reach out to Deanne Lamprey to arrange an obligation free presentation of our services.
Do you currently own an investment property?
If so, we can provide you with important information from our investor support service including the current rental environment in our market.
We would love the opportunity to discuss how we are currently helping rental property owners maximise the return on their investments.
In the meantime, feel free to drop by our site and visit our website as an introduction to our Property Management services.
We look forward to helping you further.
Deanne Lamprey
MANAGING DIRECTOR
Meet Your Property Services Team
Deanne Lamprey
Managing Director / Property Manager
P: 0417 109 714
E: deannel@burniefirstnational.com.au
A licensed real estate agent, Deanne Lamprey is committed to making the process of buying, selling, leasing or renting a positive one. A local resident, Deanne has a keen understanding of the Burnie area and takes pride in being able to help clients realise their goals, whether they're buying their first home, upgrading, downsizing, or investing.
Having total commitment requires persistence, expertise and a whole lot of energy. With over twelve years real estate experience behind her, Deanne is committed to applying her hard-earned skills while harnessing First National's market leading resources, to achieve outcomes that consistently lift the benchmark.
She is known for her honest and open communication style and for her integrity. Experienced, energetic and effective, Deanne's clients can be assured of excellent results.
Andrew & Jenna Miles
Property Consultants
P: 0408 167 950
E: teammiles@burniefirstnational.com.au
When two successful property consultants come together, it's perfection for sellers and buyers alike.
This is why Jenna & Andrew have teamed up and are now well known as the POWERHOUSE Couple in real estate!
Jenna will ensure you are receiving the best possible service with the utmost diligence and understanding. Her background in customer services within the real estate and aged care sectors is invaluable to her role. She is genuinely caring, with a rare ability to follow up and follow through that you will find both refreshing and reassuring.
Andrew understands the principle that every property, every client and every scenario is unique, yet he stays true to one common thread in his approach: providing honest, professional and strategic advice each and every time.
Jenna & Andrew believe that every buyer & seller they work with should receive the very best service, expertise, marketing, exposure, guidance & communication. And that is why they will be a team - because a couple of specialists focusing their unique skills set on you and your move will ensure MORE services being performed at a MUCH higher level.
Jenna and Andrew Miles - Selling Solutions, not promises.
Julian Long
Property Consultant
P: 0419 871 596
E: julianl@burniefirstnational.com.au
Julian Long has been in real estate for over 14 years and brings with him a wealth of knowledge and experience enabling him to provide in-depth knowledge and up-to-the minute market advice. He feels privileged to be an integral link in helping people to move onto the next phase of their life. Julian believes that the secret of real estate success is being reliable, trustworthy and valuing the old fashioned virtues of hard work, honesty and courtesy.
Julian is a skilled auctioneer and truly enjoys the competitive nature of real estate and has a natural ability to maximise the value of his clients' most valuable asset.
Melissa Howard
Property Services Trainee
E: MelissaH@burniefirstnational.com.au
Melissa Howard is undergoing a traineeship in Property Services to be better prepared for her career. Melissa's professional and friendly approach combined with her focused commitment will undoubtedly provide a sound base for an extremely rewarding career in property sales. Already displaying an array of impressive attributes and values including enthusiasm and reliability, will assist her helping clients achieve their property goals in the future.
Melissa is excited to be a part of the First National Burnie team to continue to learn, grow and develop within the industry
Tamara Gillam
Office / Accounts Manager
P: 0437 124 544
E: inspect@burniefirstnational.com.au
Tamara is an integral part of First National Real Estate Burnie with a strong knowledge, understanding and experience in the day to day running of a successful team. She possesses sound knowledge of current legislative requirements and documentation. She covers all facets of the rental and sales trust accounts, management of the general office accounts and associated functions.
Attention to detail and an ability to effectively communicate with a diverse spectrum of people, and a non-confrontational personality are key attributes of Tamara's success in her chosen field. Tamara draws on her vast industry knowledge in Property Management to help guide her colleagues in their roles – and to provide an exceptional level of service to her clients.
Nicole Saunders
Portfolio Manager
P: 0417 334 092
E: inspect@burniefirstnational.com.au
Nicole has a warm, down-to-earth approach that inspires trust and confidence. She sees herself as a middle person, balancing tenant and landlord expectations against legislative demands – but it is the personal interactions with clients that give her the greatest satisfaction on a daily basis.
Super organised, reliable and hardworking, with a kind heart and well developed sense of humour, this passionate and professional Property Manager is quick to establish good working relationships with landlords and tenants alike. She aims to exceed our clients' expectations by operating superior office systems and providing obliging customer service.
At the end of the day, it's about helping people achieve their goals and Nicole is 100% committed to helping you meet yours.
Hayley Newman
Receptionist
E: office@burniefirstnational.com.au
As the first point of contact for customers at First National Real Estate Burnie, Hayley is both friendly and attentive.
Hayley comes to First National Burnie with a strong background in customer service being from working in hospitality. Her dealings with a diverse range of people makes her a perfect fit for her busy role as receptionist. She understands and appreciates the importance of excellent communication skills, a high level of organization and creating a positive first impression for clients by providing a welcoming environment.
Hayley sees herself moving up in the real estate industry as her knowledge and experience grows.
Renee Bolch
Property Management Assistant
E: reneeb@burniefirstnational.com.au
With experience in all facets of the real estate industry from reception, property management through to sales, Renee is extremely knowledgeable and offers invaluable support to the First National Burnie team.
Easy going yet focused, Renee treats her role with respect and understanding.
Always adopting a positive outlook, a 'can-do' attitude and available for the team, she assists with the smooth running behind the scene which is integral to clients having an exceptional experience when dealing with the office.
Stephen Lamprey
Maintenance, Client Services
P: 0418361131
E: stephenl@burniefirstnational.com.au
Stephen Lamprey works exclusively for clients of First National Burnie. Stephen is well known in Burnie and has spent all his working life in the Panel Beating industry (so the hammer and hard work is no stranger to him). He attends to general maintenance, gardening and keeping an eye on vacant properties whether they are for lease or sale.
No job too small - he will be there to help with a smile!